Are you a good listener? Keep your ear to the ground and let us know. Sign Up Do you have an oversight or transparency nightmare to report about your district? Let the whole world know! Oversight Report Card
School Construction Bond Watchdogs
With the United States Senate passing its version of a tax redistribution bill in the wee hours of December 2nd, it's now almost certain that the death knell for the corrupt use of refunding bonds by the school bonds cartel has tolled.
In 2016, almost every single district that put a Proposition 39 bond measure on the ballot preceded it with a series of refunding bonds. Often times, such as was the case with Santa Clarita Community College District (Measure E), the poster-child for reprehensible conduct during an election, the district timed the refunding to coincide with the campaign period for the bond measure. The propaganda surrounding the refunding was, therefore, used to the advantage of the campaign.
The financial advisors and bond counsel leeches that suck the blood out of the school and college district taxpayers with their exorbitant fees, often illegally commingled with campaign services, are the ones that will be hit hardest. Good! A small victory for the taxpayer against the school bonds cartel.
For property taxpayers, the savings that refunding bonds typically generate is less than $2 or $3 dollars per $100,000 of assessed value. That's because the savings compared to the total debt is nearly insignificant.
This story has been covered in the financing markets over the past month. See: GOP Tax Plan Puts Billions in Muni Market Savings at Risk
Premier parasites, Isom Advisors and Dale Scott appear to have aggressively went with the news and pushed districts into refunding bonds in December (total of 5 each).
The entire municipal bond industry was caught by surprise. At the time the tax bills were proposed, there was a lot of speculation that they wouldn't pass. The speed of the introduction and then passage of the bills in both houses of Congress left no time for the school bonds cartel to put all the pieces in place to get refunding bond resolutions adopted by governing boards which were already getting ready for holidays and school breaks.
Here's a look at the lucky districts that already had their refunding bonds in the pipeline when this news broke. Since the law will be effective on January 1, 2018, it looks like Pasadena Unified and Glendale Unified will be out of luck. Pasadena Unified has been trying to steal more money from district taxpayers for years. Both are likely to place bond measures on the ballot in 2018.
According to the State Treasurer's Office latest data, only Santa Barbara Unified has completed the sale. All others are pending. Various factors can delay the sale of bonds, so a few more of these refundings may not go through before the end of 2017.
School & College District Refunding Bonds
Source: State Treasurer Office DebtWatch (November 22, 2017)
CDIAC Code
District
County
Refunded
Sale
Financial Advisor
Bond Counsel
Underwriter
2017-2475
Tustin Unified
Orange
$14,200,000
11-01
Bowie Arneson
RBC Capital
2017-2761
Carlsbad Unified
San Diego
$61,000,000
11-02
Piper Jaffray
Stradling Yocca
Citigroup Global
2017-2762
Carlsbad Unified
San Diego
$12,500,000
11-02
Piper Jaffray
Stradling Yocca
Citigroup Global
2017-2871
Santa Barbara Unified
Santa Barbara
$20,680,000
11-02
KNN
Stradling Yocca
Morgan Stanley
2017-2872
Santa Barbara Unified
Santa Barbara
$12,190,000
11-08
KNN
Stradling Yocca
Morgan Stanley
2017-2984
Long Beach CCD
Los Angeles
$100,000,000
11-08
Fieldman Rolapp
Nixon Peabody
RBC Capital
2017-3033
Taft City
Kern
$17,750,000
11-08
Isom Advisors
Jones Hall
Raymond James
2017-2941
San Mateo Union High
San Mateo
$43,000,000
11-14
Keygent
Stradling Yocca
Stifel Nicolaus
2017-3052
Midway Elementary
Kern
$1,800,000
11-15
Isom Advisors
Jones Hall
N/A
2017-2783
Allan Hancock Joint CCD
Multiple
$25,000,000
11-16
KNN
Stradling Yocca
Morgan Stanley
2017-2900
Merced Union High
Merced
$20,000,000
11-16
Keygent
Stradling Yocca
Stifel Nicolaus
2017-2959
Marin CCD
Marin
$55,000,000
11-16
Keygent
Stradling Yocca
Piper Jaffray
2017-3030
Kings River Union Elementary
Tulare
$1,800,000
11-16
Isom Advisors
Jones Hall
N/A
2017-3114
Shoreline Unified
Multiple
$8,000,000
11-28
Isom Advisors
Jones Hall
Raymond James
2017-3053
Imperial CCD
Imperial
$16,000,000
11-29
Caldwell Flores
Jones Hall
Piper Jaffray
2017-3208
Redlands Unified
San Bernardino
$75,000,000
11-30
California Financial Services
Orrick Herrington
RBC Capital
2017-2993
Bellevue Union
Sonoma
$7,000,000
12-05
Isom Advisors
Jones Hall
Raymond James
2017-3065
Rio Bravo-Greeley Union Elementary
Kern
$7,000,000
12-05
Cooperative Strategies
Norton Rose
N/A
2017-3116
San Jose Unified
Santa Clara
$35,000,000
12-05
KNN
Dannis Woliver
Stifel Nicolaus
2017-2965
West Sonoma County Union High
Sonoma
$2,200,000
12-06
Isom Advisors
Jones Hall
Raymond James
2017-3205
Oxnard Union High
Ventura
$45,000,000
12-06
Dale Scott
Jones Hall
Raymond James
2017-3063
Butte-Glenn CCD
Multiple
$20,000,000
12-07
Isom Advisors
Stradling Yocca
Morgan Stanley
2017-3064
Healdsburg Unified
Sonoma
$10,000,000
12-07
Isom Advisors
Jones Hall
Raymond James
2017-3238
San Bernardino CCD
Multiple
$26,500,000
12-07
Fieldman Rolapp
Stradling Yocca
Piper Jaffray
2017-3239
San Bernardino CCD
Multiple
$22,500,000
12-07
Fieldman Rolapp
Stradling Yocca
Piper Jaffray
2017-3146
Yuba CCD
Multiple
$32,000,000
12-11
Dale Scott
Jones Hall
Barclays Bank
2017-3113
Gavilan Joint CCD
Multiple
$30,000,000
12-12
Dale Scott
Stradling Yocca
Piper Jaffray
2017-3123
Ceres Unified
Stanislaus
$30,000,000
12-12
KNN
Quint & Thimmig
RBC Capital
2017-3215
Rim of the World Unified
San Bernardino
$19,000,000
12-12
Fieldman Rolapp
Stradling Yocca
RBC Capital
2017-3286
San Lorenzo Unified
Alameda
$30,000,000
12-12
Isom Advisors
Jones Hall
TBD
2017-3204
Los Rios CCD
Sacramento
$113,000,000
12-13
Dale Scott
Jones Hall
RBC Capital
2017-3161
Pacific Grove Unified
Monterey
$10,000,000
12-14
Dale Scott
Jones Hall
Raymond James
2017-3193
Orchard
Santa Clara
$6,080,000
12-18
Caldwell Flores
Bowie Arneson
Piper Jaffray
2017-2966
Pasadena Unified
Los Angeles
$73,000,000
01-17
Fieldman Rolapp
Stradling Yocca
RBC Capital
2017-3259
Glendale Unified
Los Angeles
$16,000,000
02-06
Keygent
Jones Hall
RBC Capital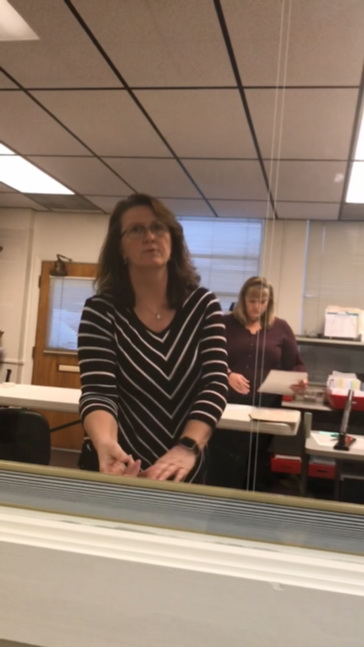 When I called the Trinity County Clerk on August 11, 2017, I was told that there were no school bond measures or school district governing board elections on the ballot for November. As a result, the November 7th election in Trinity County was not on my radar. It now has the dubious distinction of being the fourth Proposition 39 bond measure on the ballot for the November elections where the bond measure was the only item on the ballot in a school district. Out of five bond measures on the ballot last week, four were prohibited by the legislature. That's been the law since the legislature enacted the Strict Accountability in Local School Construction Bonds Act of 2000 to help get Proposition 39 passed.
It's hard to determine which county has the most corrupt elections official, but Shanna White, the unelected Trinity County Clerk/Recorder/Assessor, may be the odds-on favorite. White has been under scrutiny from local activists for quite a while. An election contest against White from the June 2016 primary is still working its way through the court system. The Trinity County Civil Grand Jury investigated complaints and handed down serious findings against White's office earlier this year. A recall petition was filed around the same time as the legislature was changing the law to save state senator Josh Newman's seat. White's employee, unsurprisingly, rejected the petition as 'insufficient,' without explanation. First-hand accounts of mishandling of ballots have made White's office a target of the local Election Integrity Project. In short, the fish rots from the head down.
For one of the highest paid jobs in county government, you might expect that White was competent. The evidence continues to mount that the integrity of elections is not even a remote concern of White's office. In the just ended election cycle, White didn't even perform the basics correctly.
White is required by statute to publish a notice of election for all offices up for election not later than 90 days before an election. [Election Code 12112] On August 2, 2017, she finally got around to it, 97 days before the election, the second to the last possible date for the weekly newspaper, giving virtually no public notice to prospective candidates prior to the August 11th filing deadline. Is it any wonder then that of the 33 potential contests for office only three went to election on the ballot.
Comparing the requirements of the statute to the actual notice, how many requirements did White fail to comply with? If the public notice is accurate, there were 86 seats up for election and only 7 (less than 10%) of those were chosen by the voters.
A loose coalition of taxpayer watchdogs sent White and her partners in corruption a Notice and Demand letter on November 16th, demanding that she not certify the illegal Proposition 39 bond election for Mountain Valley Unified School District. (See news release.)
Without response or explanation, White certified the illegal election earlier today (November 17th).
We'll have to see whether the other participants and beneficiaries of this scheme will move forward to commit fraud and extortion.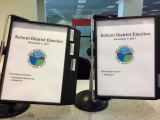 Have you ever heard of the law of unintended consequences? It also might be referred to as the Ollie North or Martha Stewart Syndrome -- the cover-up is always worse than the original act. It's playing out in Monterey County as I write this. It all revolves around two illegal bond elections by a financially distressed school district, North Monterey County Unified.
The district's governing board ordered two illegal bond elections -- Measure E and Measure F. They're illegal because there was no district-wide election scheduled for November 7th. The district's bond counsel, Brian Quint, wrote the election order specifications. When it came to the recital of facts, Quint lied and stated that there was a district-wide election. It's not clear whether he investigated that fact or whether he was deceived by the district's superintendent or other district advisors. Nevertheless, it's a lie and he wrote it.
The Registrar of Voters, Claudio Valenzuela, didn't follow the law that prohibited those elections. He proceeded to prepare for the elections. If anyone knew that there was no district-wide election, it was him. He's the one that published the notices of election. Back in 2013, he broke the law for the same district, in the same manner for its Measure H bond. Maybe Valenzuela felt he was stuck between a rock and a hard place. Who knows? When he spoke at the Board of Supervisors meeting on August 29th, he said nothing of any import. He withheld the facts and followed the County Counsel's lead of misdirecting the conversation into irrelevant topics.
The Board of Supervisors, unanimously, doubled-down on Valenzuela's breaking the law. It was a comical display of obfuscation or ineptitude or both by the County Counsel at the Board of Supervisors meeting on August 29th. It's not clear whether it was to protect Valenzuela, who is the most responsible official, or to protect the school district, or to just screw the working families who live in the district, because, after all, more taxes, illegal or not, is good for government.
The Superintendent of the County Office of Education, Nancy Kotowski has her foot stuck in it too, because she's the one who ordered the election for the two district trustee areas that were up for election in November.
The situation could also be playing out the warning of Sir Walter Scott -- "O, what a tangled web we weave, When first we practise to deceive!" All corruption starts with deception. There's plenty to go around.
And then we come to the connect-the-dots moment -- a Republican by the name of Judy Pennycook. Among her long list of sponging-off-the-taxpayer jobs, she's been a North Monterey County Unified trustee, a county supervisor, and currently a county board of education trustee (Kotwoski's boss). She also signed the arguments in favor of the two illegal bonds.
The question raised by this that doesn't have a clear answer is why are all these highly-paid county officials covering for the district. Could it be that a former county supervisor, now sitting on the county board of education, is using her influence to protect it?
The thing is that this whole mess could have been avoided by having ordered the election for June. Is a six-month delay so critical as to have all these county officials aiding and abetting the district in violating the law? Perhaps there is something about the districts' finances that it hasn't disclosed to the public yet. Who knows? But when a district is so used to violating the law over many years, it makes all of its actions suspicious.
So, what started out as a little lie that the district hoped would fly under the radar, as it did in 2013, has now entangled a dozen county officials in a circle-the-wagons style cover up.
For a full analysis of the lies and the cover-up, see Notice and Demand to Monterey County Registrar of Voters (Redux).
Once in a while I wonder whether some people think that I'm a little nutty about this school bonds cartel thing. Those people need to see the inside of a prison, up close and personal. How to Steal a Million Dollars Without Breaking a Sweat. The outrageousness and contemptuousness for you (the taxpayer, not the taxtaker) is on display every day.
As the unseen announcer voiced over the conclusion to an old television series (The Naked City), "There are eight million stories in the naked city. This has been one of them."
In November 2013, voters in the economically-challenged North Monterey County Unified School District approved Measure H, their second Proposition 39 bond measure for $23,800,000. That was on top of the $20,750,000 Measure E that voters approved in 2002.
Here's what the question on the ballot asked:
To renovate and modernize aging school facilities and classrooms, upgrade libraries, replace leaking and deteriorating roofs, decrease operating costs improve energy efficiency by upgrading heating, electrical and plumbing systems, upgrade athletic facilities, upgrade access to instructional technology, and improve school safety and security, shall the North Monterey County Unified School District be authorized to issue $23,800,000 in bonds at legal interest rates with

no funds for administrator salaries

and an appointed Independent Citizens' Oversight Committee to monitor all bond expenditures?


- Measure H (2013)
They were lied to. The district had no intention of keeping that promise which is independent of the constitutional provision in Proposition 39 that explicitly prohibits bond funds being used for teacher and administrator salaries.
Now, heavily in debt, the district is doubling down on its lies. It's put two bonds on the ballot, maxing out the $60 per $100,000 tax limit on each. (Breaking apart bond measures is often used to get around the limits of the law.) The voters don't know the law, so they think nothing of it. They also believe the same lies in each question for the current measures, repeated like a mantra "no funds for administrator salaries".
To upgrade schools by replacing old portables with new classrooms, science labs, athletic facilities at reopened middle school, relieving overcrowding, reducing traffic congestion, increasing safety, repairing or replacing operating costly inefficient heating, plumbing, electrical systems; replacing, constructing and renovating schools, shall the North Monterey County Unified School District be authorized to issue $40,000,000 in bonds at interest rates within the legal limit with

no funds for administrator salaries

and an appointed Independent Oversight Committee to monitor all bond expenditures?


- Measure F (2017)
Wasn't this promised before?
The other big lie, repeated in every question, is, of course, the "Independent Oversight Committee" which is neither independent nor oversight. But the survey says this is what voters want to hear, so these unaccountable district officials just continue to pile up the debt that two generations of children will end up paying for.
Jonathan Gruber was right, "Lack of transparency is a huge political advantage ..." You can always rely on the "... stupidity of the American voter ..." Unfortunately, the stupidity of the many means that the minority of informed voters don't have a chance. To top it off, those charged with protecting the minority by the rule of law are all in cahoots with the lawbreakers. Isn't it time for a revolution?
You don't know what you don't know. I always find it interesting how much I don't yet know.
A new member of the site alerted me to a 12-year old controversy surrounding refunding bond premiums. At the time, the bond industry news covered it in depth, California's Cash-Out Deals Stir Debate and so did the San Jose Mercury News School districts, including many in valley, on thin ice in refinancing bond debt.
Of course, the school bonds cartel circled its wagons and ignored it. The opinion's actually quite long, but it's worth a read, especially if your district issued refunding bonds, which almost all of them did, last year or this year. Attorney General Opinion 06-1102 (2009).
The reason for bringing this up now is that your county assessor is preparing tax rates for every outstanding bond, as we speak. Your county board of supervisors will be approving this tax year's tax rates at a meeting at the beginning of September. (It's usually a consent item, but you could make it controversial.) This is a great time to make complaints if your district isn't following the law -- almost none of them are. The school bonds cartel depends on your silence to continue to steal from you. I have a very specific plan, but you have to do some leg work to find out the answers to some questions. I believe the same principle discussed in the opinion applies to original issue bonds that were issued since last year's elections. Will you sit another one out and do nothing? You can't win from the bench.
Following up to Is a CBOC a Legislative Body Subject to the Brown Act?, I was lucky to get a look into the belly of the school bonds cartel by way of a 2014 opinion letter from one of its premier law firms.
Basically, the opinion demonstrates that there is not a shred of law or evidence that a citizens' bond oversight committee (CBOC) is subject to the Brown Act. The school bonds cartel argument is that it's subject because it says so. For the entire letter, annotated with my commentary, see Lozano Smith Opinion on Brown Act.
Since everyone's talking about long trains of abuses today, this is the perfect time to talk about the so-called "independent citizens' oversight committee." (And you thought this was about California High Speed Rail? Think again.)
Property taxpayers are being robbed blind by the school bonds cartel. The only thing that stands between you and the thieves is the citizens' bond oversight committee (CBOC). That only works when it knows what it's doing. So first up, I give you, What Can an Independent Citizens' Bond Oversight Committee Do?.
Following up on last weeks' history-making making citizens' bond oversight committee (CBOC) meeting at Dixon Unified in Solano County, let's take a fresh look at one of the ways your district manipulates your citizens' bond oversight committee (CBOC)? Is a CBOC a Legislative Body Subject to the Brown Act?. There are plenty of people who are likely to be upset with me over this. To those I await your analysis in rebuttal.
Welcome to the show!
They're coming! They're coming for your money! And they're going to use every trick in the book to get their hands on your money so they can appease their megalomania.
Who are they? Your local school superintendent or community college president, along with her lackeys -- the governing board, who are competing for who can spend your money fastest to satisfy their quest for monuments for their legacy.
This site is very specific to California school and community college construction bonds that are certain to be on ballots all over the state in June and November 2016.
Taxpayers will typically pay 3 to 10 times the face value of the bonds in taxes.
Past history demonstrates that these bonds burden property owners and their tenants with huge debt and very little to show for the taxpayer investment. Taxpayers will typically pay 3 to 10 times the face value of the bonds in taxes. When there is something to show, it is typically ostentatious and extravagant. Taxpayer money should not be spent building grandiose temples when the functional equivalent would serve just as well.
What Can You Do?
Right now you can be a 'listener' -- someone who takes a tiny bit of time and keeps their ear to the ground listening for talk about bonds.
Key words and phrases:
21st century
school improvement
college and career ready
technology
leaking roofs
asbestos
fire alarms
safety systems
maintaining property values
aging facilities
facilities master plan
Is a Bond Election in Your Future?
Whether you already have a bond on the June election ballot or are likely to have one in November, I encourage you to join the weekly Wednesday night teleconference.
It's for people that want to learn tactics and strategies to prepare for an all-out ballot fight. Believe me, if the school bonds cartel smells opposition, it will step up its game. We're talking about billions of dollars of easy money, once it gets it past the voters.
To get access to the call, you'll need to sign up. As preparation you should read The Art of War by Sun Tsu to understand how you should approach dealing with the school bonds cartel. My other recommendation is Jeff Olsen's The Slight Edge which will teach you how to accomplish more than you think possible.
Timeline
Things are going to be happening very quickly. Proposition 39 bonds (55% approval) may only be placed on ballots for regular state and local elections. In California, that means the June 2016 primary and the November 2016 presidential election.
Now through March 11, 2016

Any local measure that will be on the June ballot must have been approved by the Board no later than just prior to the filing deadline in early March.

March 11, 2016 through August 12, 2016

Any local measure that will be on the November ballot must have been approved by the Board no later than August 12, 2016 (88 days before the election).
In order to get a measure on the ballot without opposition, Boards are told by their consultants to wait until the last possible meeting to vote to approve the measure for the ballot. In other words, the Board has already made a decision among themselves to approve it (in violation of the Brown Act), but will wait so as to give opposition no time to do anything about it.
Can You Win?
Absolutely!
Measure O (Los Angeles County) -- a $485,000,000 tax, placed on the November 3, 2015 ballot by the Walnut Valley Unified School District failed. This clearinghouse is an extension of that victory by a small group of committed people who had had enough of the lies. Walnut and Diamond Bar High Schools are regularly featured in lists of top performing schools around the state. The people, however, learned that throwing money at schools does not improve student performance.
---
---
---
Copyright © 2015-2017, Richard Michael. All Rights Reserved.