Criminal #CaLeg Up To Its Neck In Dark Money

June 12, 2018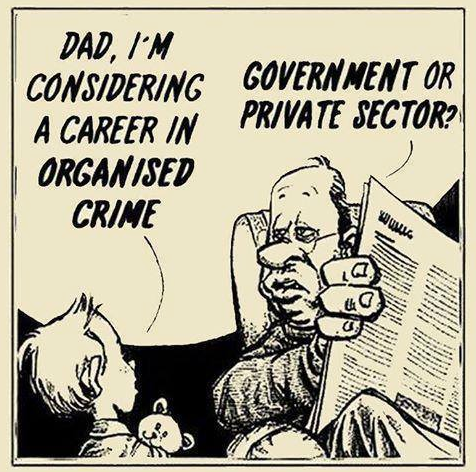 The criminals in government never rest. SB-863 is yet another attack on your property. Another gut-and-amend job changed the bill on June 11, 2018. It had already been passed by the California Senate on May 3rd, in its innocuous, meaningless form. The Budget Committee put some teeth into it yesterday.
What does SB-863 do? It removes the requirement that the ballot statement for tax measures, including bond measures, describe the amount and duration of the tax expected to be raised. It applies immediately when passed. That trick only cost $5,000.
The culprits are the Standing Committee on Budget.
This is will be updated as time permits.
Update: 2018-06-15 3:26 pm
We have learned that no one will admit to making the motion to replace the stub language with the current language. What we do know is that it could not have happened without the tacit approval of both Speaker Anthony Rendon and Assembly Budget Committee Chair Phil Ting. Call them out for their corruption. Give 'em all an earful. Jay Obernolte was taken by surprise on this. He's on it. He thought he had protected his fix bill. Let me know if you obtain credible evidence (something in writing) that any other committee members will absolutely vote no, both in committee and on the floor.
Respected news commentator Dan Walters of CalMatters, who wrote about the prior fiasco, AB-2848, was quick to expose this fraud. His article, Politicians give voters a double dose of sneakiness, points out how the legislature misuses budget trailer bills as well.
Call to Action
Where is that stalwart of the taxpayer, Howard Jarvis Taxpayers Association, on this? Still talking about high-speed rail? Celebrating past achievements? Wake up people!
The only question that remains is "What will you do about it?"
# # #
Copyright © 2015-2020, Richard Michael. All Rights Reserved.